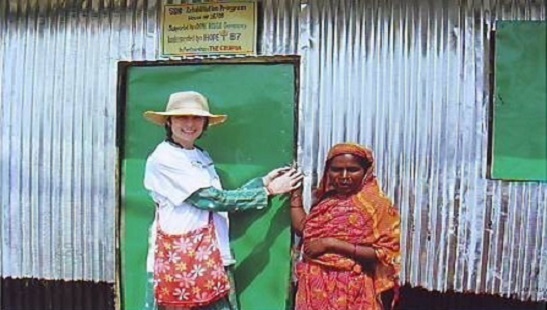 Ms. Judith, Director Humanitarian Aid, HOPE '87 HQ is handing over a Shelter house to a SIDR affected woman at Barguna on 20-02-08
".....to counter the global problem of youth unemployment and its political, economic and social consequences by means of financial and technical assistance in the framework of direct or indirect youth training and employment programs, both in urban and rural areas; to increase international awareness and attain synergy effects through alliances and especially cooperation with the United Nations......".
Legal Status of Organization
HOPE'87 Bangladesh is registered as a Branch Office of International Agency (HOPE'87 Austria) with the NGO Affairs Bureau, Prime Minister's Office, and Government of Bangladesh; vide registration No. 1341.